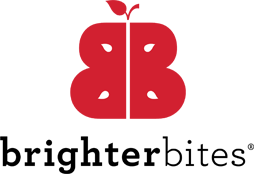 Brighter Bites
Brighter Bites, through its existing programs, plans to deliver more than 11,500,000 pounds of produce to food insecure individuals over the next 90 days. The organization has also piloted a new program that pays farmers the marginal cost of their crops to prevent them from being tilled under. One example of the first successes of Brighter Bites' new program is the rescue of 30,000 pounds of romaine lettuce from the Salinas Valley and its delivery to the Los Angeles Food Bank.
STORIES AND PHOTOS
Brighter Bites reports that they have been able to deepen their relationship with a producer that has donated regularly to its program for several years. Normally, they donate finished product that they have harvested and processed, before realizing they may not have a market. Through this grant, Brighter Bites has been able to help this producer out by covering the costs of harvesting produce that otherwise would be left in the field and allowing them to move the produce without adding additional costs. Because of this partnership, they established a new field pack to maximize the amount of produce in the least amount of packaging.
According to Brighter Bites, "This new element to the partnership combined with the existing donation arrangement, is a testament to the ability of a little bit of capital to unlock a lot of additional product, exponentially increasing our reach into communities experiencing food insecurity."