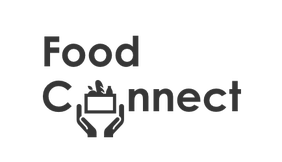 Food Connect
Food Connect is using its technology to connect food and hunger relief efforts in real time, so logistics, matching, and distribution happen seamlessly. As one of DoorDash's 2020 Social Impact Partners and in partnership with a new network of hospitals, the organization will facilitate the delivery of food directly to patients and senior centers that are in dire need of these types of services. This initiative is expected to recover more than 500,000 pounds of food over the next 90 days.
STORIES AND PHOTOS
Food Connect reports that they launched home deliveries in partnership with a local hospital and a food vendor that provides fresh produce boxes, resulting in three major wins:
They are supporting local farmers who were impacted by COVID-19, because the produce boxes were purchased from the farmers;
The hospital has identified food insecure households, and many of these households lack access to public transportation, so Food Connect is delivering much needed fresh produce to households that would have otherwise been left out of traditional relief services; and
They plan to more than double the reach of the program, so that more families are supported.