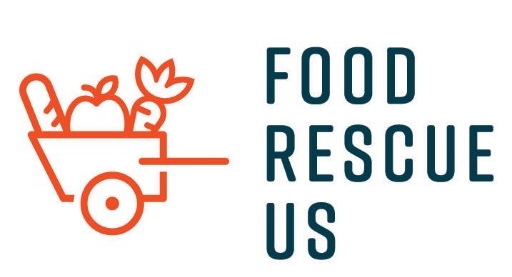 Food Rescue US
Food Rescue US (FRUS) has responded to COVID-19 by launching two new prepared food and last-mile delivery hunger relief initiatives – Restaurant Meal Programs and Community Kitchens, a collaboration with World Central Kitchen. Over the next 90 days, FRUS expects to deliver two million meals from food that otherwise would have been wasted.
STORIES AND PHOTOS
In Detroit, FRUS worked in partnership with local Chef Phil Jones and Make Food Not Waste Detroit to recover and distribute 97,000 pounds of cooked, frozen chicken. Dozens of volunteers came together to help distribute the chicken to more than 16 local social service agencies.
Working with Farm Link Project and the USDA, FRUS received 5,960 boxes of produce that were distributed in Detroit, MI; Chicago, IL; Fort Wayne, IN; and Hamilton, OH. They will be receiving these boxes on a weekly basis and hope to expand this program and be able to provide them to more locations throughout the country.
In Miami, FRUS launched a community kitchen in partnership with Kilgore Culinary and World Central Kitchen at the restaurant Alter. The kitchen was open for a total of two weeks, and one of the goals was to use excess produce/food to help create meals that would then be provided to people who are unemployed and food insecure. This was a way to ensure that Kilgore Culinary was not wasting any of the food they already had in-house, as they are looking to close Alter permanently.
In Northwest CT, FRUS partnered with the UConn extension, the local 4H, and Litchfield Community Center to distribute large donations of milk, yogurt, sour cream, and ice cream to more than 30 social service agency partners. In total, the partnership has distributed 8,640 half-gallons of whole milk donated by Guida's Dairy; 28,000 pounds of yogurt and sour cream donated by Cabot Creamery; and 33 pallets of ice cream donated by HP Hood.
FRUS has worked with a number of food providers to distribute excess food products during this time, including 20,000 meals from Tiller & Hatch, a brand of high-quality meals backed by Jennifer Lopez and Alex Rodriguez, which were provided to thousands of unemployed workers in the hospitality sector as a result of closures of hotels, restaurants, and bars. FRUS also received 45,000 burgers from Beyond Meat that were distributed to various agencies and turned into meals with the help of local restaurants.