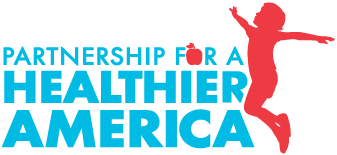 Partnership for a Healthier America
Partnership for a Healthier America, in collaboration with the Produce Marketing Association, recently launched the Fresh Food Fund to provide boxes of high-quality fruits and vegetables to individuals in economically disadvantaged communities. This initiative is expected to distribute more than 250,000 pounds of rescued food in its pilot city and then quickly expand to 25 cities nationwide.
STORIES AND PHOTOS
A Denver coordinating partner says, "This is amazing, thank you! We have gotten a ton of compliments about the berries, cantaloupes, tomatoes, and broccoli. Our folks are just super grateful! Several Moms teared up again today! This work makes us feel so amazing."
Another partner says, "It has been an amazing week. All the boxes will be distributed by the end of the holiday weekend. We made so many people cry yesterday, families who said they cannot remember the last time they ate a fresh piece of fruit or had enough fresh groceries to prepare a meal."
"We had no idea we were picking up fresh, high quality produce. We assumed it was on the verge of spoiling. WOW! It's beautiful produce. Thank you SO much! This is a huge blessing to our organization and all the families and children that will be receiving [it]," said another Denver local coordinating partner.