The R
e

FED COVID-19 Food Waste Solutions Fund
The COVID-19 pandemic has completely disrupted the food supply chain, resulting in a surge of on-farm food loss, food business closures, and a growing number of food insecure individuals. In response to these challenges, we launched the ReFED COVID-19 Food Waste Solutions Fund to quickly deliver more than $3.5 million in vital funding to mid-sized organizations that could rapidly scale food waste reduction and hunger relief efforts.
---
The ReFED COVID-19 Food Waste Solutions Fund is a streamlined, one-stop, rapid response vehicle for donors to deliver critical support to these organizations. 100 percent of donations were directed to well-vetted food waste solution providers on the front lines of the COVID-19 crisis. The Fund raised and distributed more than $3.5 million to 37 for-profit and nonprofit organizations that collectively drove impact of more than 90 million pounds of food waste prevented (or 75 million meals) rescued within 90 days. We continue to help these organizations grow their impact beyond financial support by facilitating coordination and collaboration among the grantees, as well as connections to potential funders and partners.
---
Beyond these 37 organizations, there are many others doing impactful work. To continue saving as much food as possible from going to waste along the supply chain and getting it to people in need, ReFED continues to showcase the work of other food waste heroes in our COVID-19 Food Waste Fundable Initiatives Directory to help them attract additional funding and partnerships to fully scale their work.
Contributors to the fund
We are very appreciative of the many donors who contributed the just-in-time capital needed during COVID-19. Through a generous gift from Betsy & Jesse Fink and an anonymous donor that covered the Fund's administration costs, 100 percent of each donation went where it was needed most.
If you would like to learn more about the Fund and discuss a contribution to ReFED, please email Alexandria Coari at alexandria.coari@refed.com.
Major Gift Contributors
Ajana Foundation
Atticus Trust
Betsy & Jesse Fink
Caerus Foundation, Inc.
Crown Family Philanthropies
Fink Family Foundation
Food and Nutrition Resources Foundation, Inc.
Howard and Geraldine Polinger Family Foundation
Jackie & Orion Hindawi
Josie Merck
June & Paul Rossetti
The JPB Foundation
The Kroger Co. Zero Hunger | Zero Waste Foundation
Peter Welles
Posner Foundation of Pittsburgh
Roy A. Hunt Foundation
Tiller Family Foundation
Vermont Community Foundation
Zegar Family Foundation
Anonymous Donor (1)
Anonymous Donor (2)
other Contributors
Aditya Singh
Amanda Jones
Amy Theobald
Barbara Brabetz
Cody Hazen
Edin Golomb
Elizabeth Cheek
Elisa Massenzio
Ellen Capy
Eric B.
Frances Adams
Harry Hayman
Helen Foster
Ida Posner
Jennifer Nolley
John Heimburg
John Ryans
Julie Ungerecht
Kelly Gogerty
Loida Wexler
Marjorie Adams
Oksana Ostrovsky
Rich Guard
Sandra Boston
Sharon Tufaro
Shauna Turnbull
Sue Miller
Terry Anderson
Tony Pearson
Vivian Kasen
Anonymous (20)
The R
E

FED COVID-19 Food Waste Solutions Fund

Grantees:
Priority Solution Focus Areas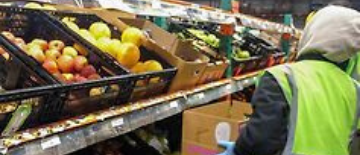 Prevention and recovery of fresh and healthy otherwise wasted food, especially at the farm level
Increase the preservation and rescue of food that would otherwise go to waste through new sales markets, donation outlets, or processing techniques.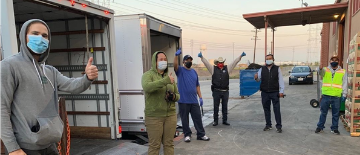 Elimination of logistical constraints along the entire food supply chain
Increase the coordination and distribution of otherwise wasted food on a more frequent basis and in ways that account for the requirements of particular food types and form factors – as well as leveraging idle, available capacity such as cold storage.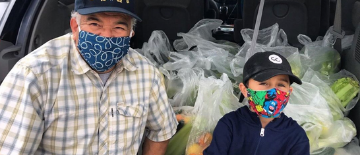 Last-mile delivery — distributing directly to end recipients, especially vulnerable populations facing food insecurity
Increase the delivery of nutritionally-rich food to individuals in a convenient and dignified way.